Looking for authentic vintage clothing to add a touch of originality to your wardrobe? Look no further than Loni Vintage in Tel Aviv Jaffa. For over 20 years, fashion editor, stylist, and producer Lonia Messing has been curating a stunning selection of pre-owned vintage clothing from bespoke tailors and renowned fashion designers such as Coco Chanel, Oscar de la Renta, and Pierre Balmain. Many of these pieces have even been previously owned by celebrities, making them an even more unique and special addition to your collection.
At Loni Vintage, every item is hand-selected by Loni herself for quality and beauty. Whether you're searching for a timeless piece to complete your wardrobe or just window shopping, you'll be captivated by the magical world of yesteryear that Loni has created in her boutique. From garments and shoes to bags and accessories, there's something for everyone in this carefully curated selection.
Not only will you stand out in any crowd with these timeless pieces, but you'll also be able to elevate your style with unique vintage finds that can't be found anywhere else. Plus, with access to rare clothing pieces not found elsewhere, you'll have the opportunity to create a statement look fit for any occasion. So if you're searching for authentic vintage clothing, make Loni Vintage your first stop. With Loni's trained eye for detail and sophisticated style, you're sure to find something that catches your eye and captures your heart.
Have a look at our Films-Up-Fashion showcases of designers who upcyle existing materials into new handmade creations.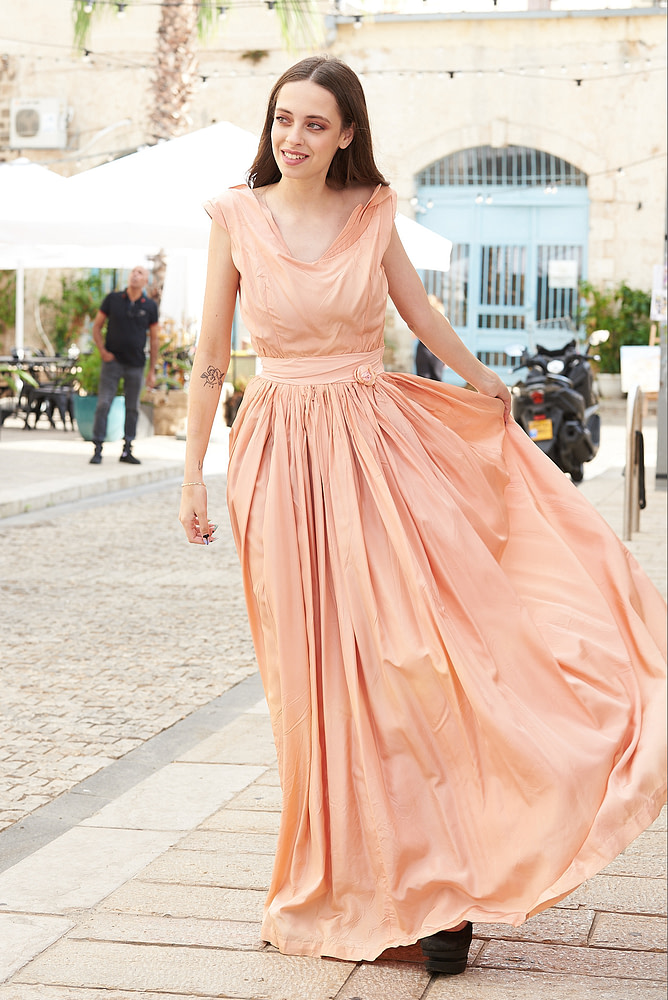 Loni Vintage