Remeant is a brand specializing in upcycling plastic into innovative textiles for clothing and accessories that are 100% vegan and handmade, specifically challenging the world's plastic waste problem by turning it into something beautiful and useful. Through their patented technology, they upcycle any kind of plastic packaging into fabric for fashion accessories and upholstery.
The fabrics are striking and one-of-a-kind, boasting a wide range of looks with rich colors, shades, and textures. With an ambitious goal to reduce waste through conscious consumer choices and advocacy for sustainable design practices, Remeant has gained support from The Innovation Authority as well as the Shenkar Design Institute.
The husband-and-wife team of Elinor and Alon Nathaniel founded Remeant. Elinor, the CEO, earned her degree in textiles from Shenkar College of Engineering, Design and Art, and wanted to use her talents to help reduce environmental damage.
Her plan for sustainable fashion has been recognized and funded by Israel Innovation Authority and the ACT Shenkar Program for Innovation and Entrepreneurship.
Together with her husband Alon, the CTO, they have researched the feasibility of implementing this technology in regions around the world and put together a team to create innovative ethical fashion.
Remeant creates high-quality, colorful raw materials and innovative textiles for fashion and design with a wide range of colors, shades, and textures, all made from special upcycled plastic that primarily come from packaging. The textiles are highly durable and water-resistant, making them suitable for a wide range of fashion and upholstered products.
Remeant's ultimate goal is to create a world in which any non-organic waste can be reused, and it aims to make a difference by creating valuable and fascinating fashion.
Remeant has created a number of fashion accessories like bags, wallets, and backpacks to showcase their technology and material through real products. But being mainly a supplier of upcycled fabrics, the company welcomes any cooperation with designers, aiming to use Remeant materials for their own creations.
Visit Kim's Films-Up-Fashion shop with additional designer showcases focusing on sustainable fashion.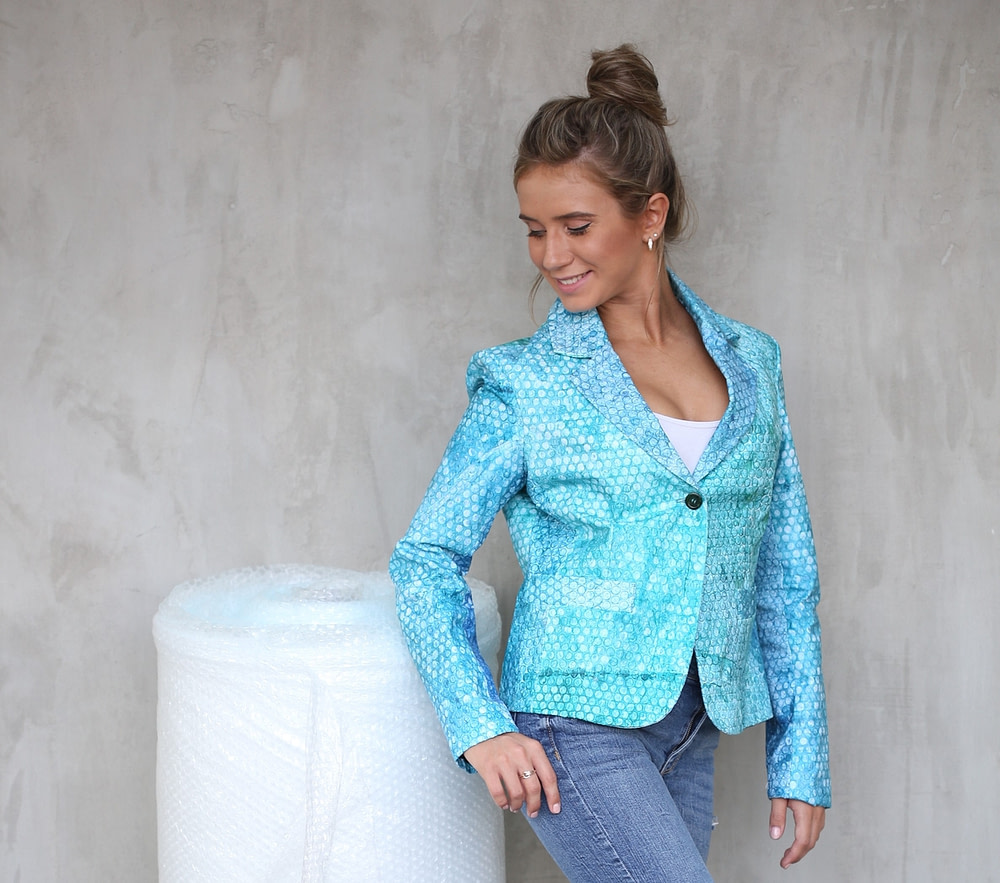 Remeant