Patchwork Shoes
Shay Schneidermann is a textile upcycling and product designer who graduated from the Shenkar College of Engineering and Design and is the creator of TEXTILEMANN with a showcase full of patchwork signature shoes.
TEXTILEMANN is a distinct design language that combines aesthetics, functionality, and creativity to create wearable art and home goods. Beyond providing original and unconventional design solutions, TEXTILEMANN has the ability to tell personal stories through its designs. Through this unique combination of styles, colors, fabrics, and textures, TEXTILEMANN elevates upcycling textile into an art form that tells a story with every piece.
TEXTILEMANN offers an innovative approach to textile design with its upcycling techniques. Drawing from Shay Schneidermann's years of experience at Shenkar, TEXTILEMANN creates a range of textiles by tackling different techniques such as embroidery, knitting, printing and more. TEXTILEMANN puts in tremendous effort to bring something new each time and give us an insight into the unexplored depths of textile arts.
Upcycling Textiles
Upcycling is a core part of TEXTILEMANN's design aesthetic, which involves re-purposing materials and combining seemingly disparate elements – such as elastic knits with metal, or denim weaves with stone – into one cohesive piece. Upcycling allows him to create unique designs through manual stitching and patching, while also emphasizing the stitches used in order to elevate the overall look.
TEXTILEMANN is a unique fashion upcycling showcase that breathes new life into old, unused fabrics. It provides an opportunity to rethink traditional notions of acceptability and understand how even the most discarded fabrics and products can be transformed into something beautiful and functional.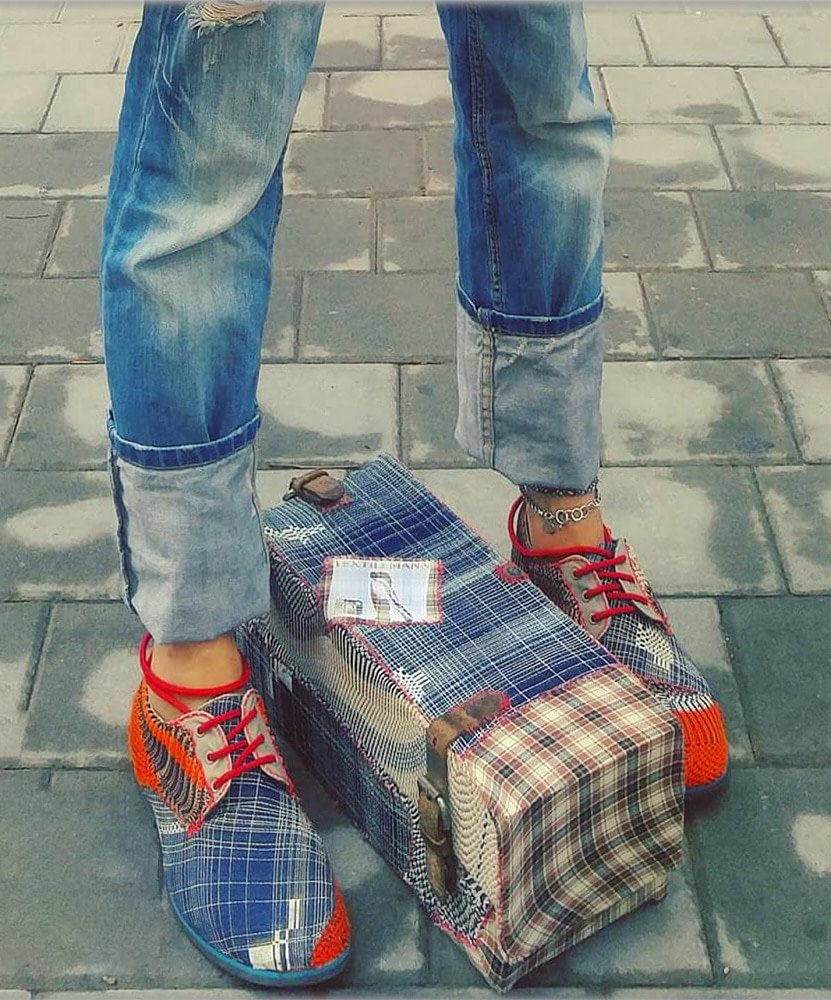 Textilemann